Professional Feed Mill Manufacturer
Poultry Feed Machinery
We can supplier of poultry feed mill and livestock feed equipment,
Tear Circle SFSP998 Series Hammer Mill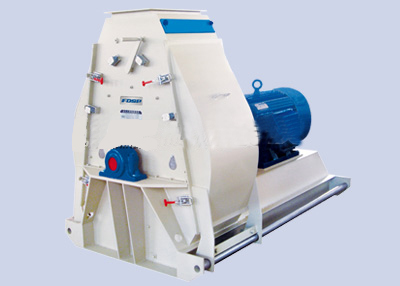 Model:SFSP998
Model:Hammer Mill
Features:
1. The grinding chamber is of tear circle shape, effectively eliminating the circular flow in the grinding process and getting higher capacity;
2. The Bottom of grinding chamber is fitted with U-shape double grinding structure, further improving the capacity with evener particle size.
3. Rotor passes accurate dynamic balancing test, resulting in low equipment noise and smooth running.Both coarse and fine grinding is realized through adjusting the gap between beater and screen.
4. New type S shape coupling directly connecting driving results in big offset travel and effectively avoid the heating of bearing.
5. Beater blade edge is vacuum-welded by special alloy steel, resulting in long service life.
6. The imported products are used for key parts, resulting in long service life and low maintenance cost.
7. The moving full-wide operation door facilitates maintenance and replacing of beater.
8. It is widely used in various feed mills, oil plants, alcohol plants, citric acid plants, etc.
Main Technical Parameters: