Professional Feed Mill Manufacturer
Poultry Feed Machinery
Professional Feed Mill Manufacturer
We can supplier of poultry feed mill and livestock feed equipment,
KMEC -- Feed Mill Equipment
For most of the new owners, a feed mill is a large investment and not easy to handle without experience, because the operation involves different equipments and sophisticated processes. So in order to ensure the new owners to have general knowledge and major information of operation in a short time, we provide this information in our glossary. Here below is a diagram of the lay out of a feed mill. The output of the feed mill varies form 2t/h to 10t/h. Hold your mouse over one part to see the name of that part, and a click on it lead you to the corresponding section of our feed mills equipment glossary.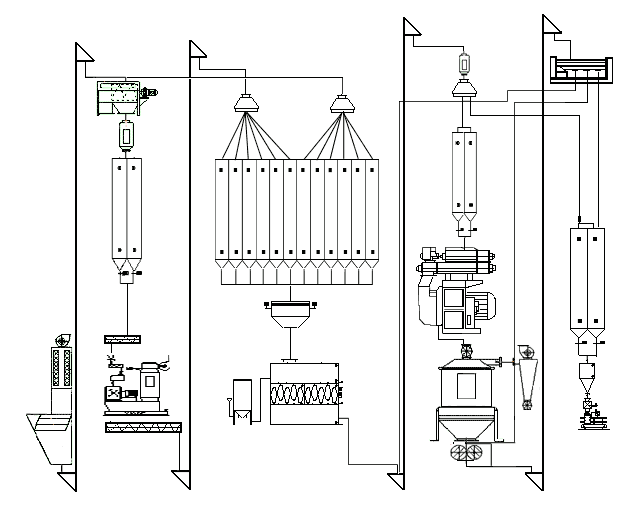 What equipment do i need to manufacture my own feed?
---
Feed Mill Equipment
Hammer Mill System
Mixer & Liquid Adding Machines
Pellet Mill System
Cooler, Crumbler & Screener System
Bucket Elevator, Conveying & Universal Equipments System
Cleaning , Magnet & Pulse Filter System
Stabilizer, Dryer ,Swelling & Coater System
Control Panel , Dosing Scale & Bagging Scale System
Dies & Rollers Spare Parts Complete