Professional Feed Mill Manufacturer
Poultry Feed Machinery
We can supplier of poultry feed mill and livestock feed equipment,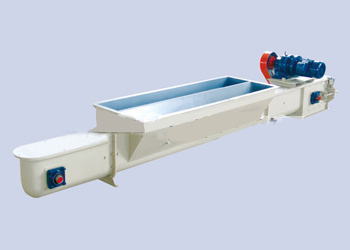 Product Name:TGSU Series Self cleaning Chain Conveyor [Ordering]
Model:TGSU
Model:Bucket Elevator, Conveying & Universal Equipments
Features
1. Simple structure, good tightness; easily installation and maintenance; Flexible layout;
2. The flight is made of UHMW plastic with low noise, good guide direction, no residue and long service life;
3. It is not suitable for bulk density >1 t/m3 and corrosive materials;
4. It can be widely used for conveying raw materials, semi finished grains, feed etc.
Main Technical Parameters
Model
TGSU16
TGSU20
TGSU25
TGSU32
Output (t/h)
10-15
20-30
30-50
50-80
Power (kw)
As per required