Professional Feed Mill Manufacturer
Poultry Feed Machinery
We can supplier of poultry feed mill and livestock feed equipment,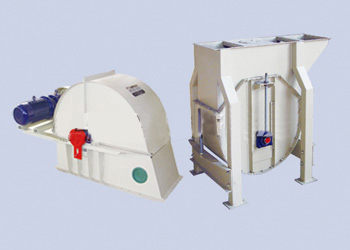 Product Name:TDTG Series Bucket Elevator [Ordering]
Model:TDTG
Model:Bucket Elevator, Conveying & Universal Equipments




Features
1. It has compact structure and small overall dimensions of transect and floor space can be saved remarkably.
2. Head: Rubber covering technology is adopted for head pulley to increase friction coefficient and improve the driving efficiency; Height of discharging section of head is increased, thus extending the materials discharging time. And it is fitted with outlet adjusting plate and buffer chamber to effectively reducing the returning of materials; The housing is lined with replaceable UHMW wear proof materials.
3. Middle Casing: The edge meshing technology is adopted, resulting in high strength and good tightness; The balancing pipe is added to balance the pressure between two housing of machine body; Wide opening access door facilitates the repair and replacing of bucket; Explosion- proof port is available and can effectively reduce pressure and release explosion.
4. Foot: New type shaft sealing structure prevents dust from leaking; Split structure of bearing housing guarantees the reliability of use of machine; Two sealing devices in the adjusting plate prevent the dust and materials from leaking out of the adjusting plate.
5. The machine is fitted with anti-reverse device so as to avoid the blockage caused by power failure.
6. Speed detector and off track alarm sensor are optional.
7. It can be used for granular, powder and block materials vertical conveying and widely for feed mill, oil plant, food, chemicals, construction materials, grain warehouse and port.
Main Technical Parameters
Model (TDTG)

/13
/18
/23
/28
50/23
50/28
60/30

Output (t/h)

Granular
8
15
20
25
35
45
65
Mash
5
12
18
20
25
25
35