Professional Feed Mill Manufacturer
Poultry Feed Machinery
We can supplier of poultry feed mill and livestock feed equipment,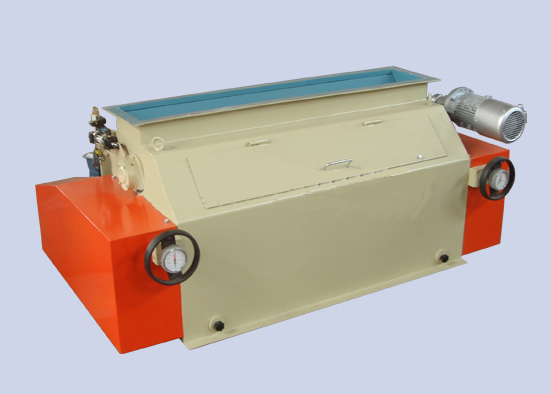 Product Name:SSLG Series Triple-roll Crumbler [Ordering]
Model:SSLG
Model:Cooler, Crumbler & Screener
Features
1.It is special purpose equipment to crumble big pellets into small pellets.
2. Compact structure, evenly size, convenient and quickness adjustment. The feeding roll is available to make the feeding more smooth.The fineness of finished products is even and crumbled products obtainng rate is improved.
3. Rolls perform differential rotational speed. Pellets are pressed, sheared and torn, thus reaching ideal crumbling effect.
4. Unique feeding hopper and bypass device not only serve to distribute the products, but also serve to bypass the products not requiring crumbling. When bypassing, automatic stoppage is realized through limit switch.
5. V belt driving is adopted, stable, low noise, reliable and convenient operation.
Main Technical Parameters
| | | | | |
| --- | --- | --- | --- | --- |
| | SSLG20×80×3 | SSLG20×110×3 | SSLG20×140×3 | SSLG20×170×3 |
| Output(t/h) | 5-8 | 8-12 | 12-15 | 15-20 |
| Power(kw) | 7.5+1.1 | 11+1.1 | 15+1.1 | 18.5+1.1 |