Professional Feed Mill Manufacturer
Poultry Feed Machinery
We can supplier of poultry feed mill and livestock feed equipment,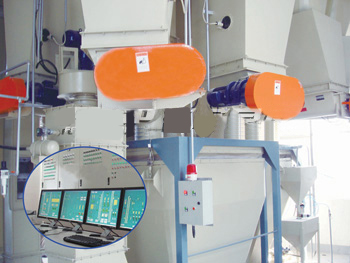 Product Name:SPLG Series Dosing Scale [Ordering]
Model:SPLG
Model:Control Panel , Dosing Scale & Bagging Scale
Features
1.SPLG series dosing system is an intelligent computer dosing system which integrates control, management and optimization and has outstanding performance. This system takes the imported industrial control computer as the dosing center and forms a set of complete control system with analogue panel, scale body and discharging screw. It can flexibly form "1 computer, 1 scale", "1 computer, 2 scales" and "1 computer, 3 scales" according to requirement of users;
2.The use of this system can greatly improve the batching accuracy, save the production cost, enhance the competitive power of product and create higher efficiency.